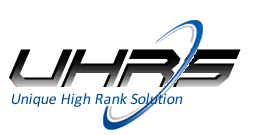 Online Reputation Management Services

Reputation management is very essential to maintain a good reputation of your business online in order to increase your sales and attract more customers. Your good reputation can be damaged in a few minutes in the internet. Negative feedbacks, testimonials and bad product reviews can put your company out of business in the internet. Hence we at UHRS help you maintain your online reputation to ensure excellent services to your potential customers. Any sized company can approach our Reputation Management service and can avail with all the three types it is categorized into -
Building - Here, any business in its commencement level can build a strong reputation that includes building a good reputation for maintaining it for your company
Maintenance - In this section of the Reputation Management service category, a company can maintain its good image in a very superior level among the public. The service is designed for those sections of companies who are established and have already build a good reputation in the market
Recovery - It is easy for a company's reputation to fall due to many certain reasons. With UHRS assistance in this third category of Reputation Management service, a business can recover or hide the bad reputation it has developed and carry on with better marketing and self-promotion approach.
Why should you choose UHRS?
If you have just launched your business then we help you establish a good reputation by various image building campaigns online:
Our UHRS expert team can help you identify the problem in your business and solve them
We help you build a positive online reputation with our custom made strategies
Our UHRS team is experienced in all kinds of reputation management campaign to create a positive self image for your company.