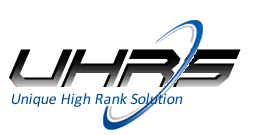 Content Writing Services

Quality of content decides success of a website. Good quality content should address both human readers and search engine robots. This is called as the practice of SEO writing for a website. SEO content writing includes but not limited to informative write-ups like articles, blogs, and press releases. Crisp and clear content with right keywords develops higher ranks in search engines quickly and effectively.
Looking for quality writing services to make your online presence standout from the rest? Or you need writing services to get more sales from your online business? UHRS can do it all. Our extensive team of highly proficient writers specializes in developing well addressed articles, press releases, blogs, website content and more.
Few notable reasons to choose UHRS for your writing requirements
Readers will glue to the write-ups and your website content, which enhances conversion rate.
Proper use of search engine optimized keywords to get your website good ranks in Google.
Concise, clear and transparently charged packages and products for varying content requirements.
Special packages and prices for bulk content requirements.
Keeping Google Panda updates in mind is an important thing to consider while paying for content writing services. Established writing services like UHRS strictly follow concise guidelines in the Google Panda. This ensures that our clients get only genuine and unbeatable writing solutions for their online presence. But, what actually is Google Panda updates are about?
New search engine algorithm for evaluating content.
Demands more effective optimization of keyword research and meta-tags.
Requires more informative and interactive write-ups based on innovative ideas.
Genuine and plagiarism free content with dense research and SEO optimized keywords.
When you hire UHRS writing services, you also get other benefits like discounted prices for bulk content requirements. At the same time, you can also be sure that you are hiring a writing service that will give a significant boost to your web presence.