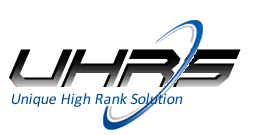 Client Testimonials

UHRS unique approach to the Off-page strategies mixed with some crucial on-page changes has helped our new website to get top ranked for important terms within a month.Thanks again for your hard work! - Mike.

My firm engaged with UHRS for Search Engine Optimization (SEO) services and the results have been nothing-short of remarkable. Indeed, our rankings surpass nearly every non-advertising firm for our select demographics and keyword combinations. - Cleto.

UHRS Team is consummate professionals that deliver time-and-again services of the highest caliber. I would strongly... - Yigit.

High Rank has provided Lucy Hall with SEO & website services for the last 6 months. High Rank Team understanding of complicated projects is brilliant. He always delivers on-time without any glitches. We are very happy to have found him and UHRS - Piet.

I am working with UHRS and things are progressing very well, I am very pleased with their services. - Abel.