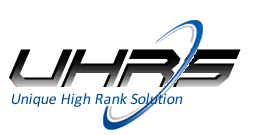 Google Guidelines

A Writing solutions provided by UHRS cover all the updated guidelines of Google Panda and Penguin. These include but not limited to
100% Unique Content
Google always demands fresh and unique content without any duplication. That's why, content experts at UHRS believe in providing fresh, unique and innovative content to its clients. We will deliver what exactly your audience is looking for.
Avoids Cloaking
Writing experts and SEO professionals at UHRS always avoid cloaking. Cloaking is a technique that can severely affect search engine rankings of a website. In this, search engines show different versions of web pages depending on the visitor views.
Avoid Text Hiding
Same background color, text color, hiding text behind images, and setting font size zero are few of the many unethical search engine optimization practices that are always avoided by writing experts at UHRS.
Follow white hat search engine optimization techniques
UHRS writing and SEO experts use only fail-proof white hat SEO techniques for ranking websites. These include but not limited to social bookmarking, blog commenting, guest posting and back linking.
Avoid Keyword Stuffing
2%-3% is considered as best suitable for SEO optimized content. We never rely on keyword stuffing to blacklist your web presence on Google.
Few important aspects of latest Google Panda updates
Site should be designed with clear hierarchy and text links. Every single page should be reachable by at least one static link.
A site map should be there to highlight important areas of the website.
Content should be concise, informative and engaging for readers.
HTML should be 100% correct and there shouldn't be any broken links.
By making use of aforementioned strategies while framing content for your website, you can be sure that you are giving a significant boost to your web presence. At UHRS, following Google Panda and Penguin updates while framing content and doing search engine optimization has become a habit. Satisfaction of clients is our main concern. This is why, we are able to build and maintain great web presences successfully.