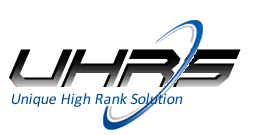 Mobile SEO Services

In today's time, mobile technology has changed the way to access the Internet. Gone are the days when desktops and laptops are the only medium to surf the World Wide Web. Now the time has changed entirely. Mobile devices have replaced the digital devices to stay connected online with other people. With the increased usage of Smartphone devices, it becomes very essential for every entrepreneur to optimize your website for mobile search. By doing so, you can also improve your online branding. Mobile SEO Optimization is a process wherein you should approach different methods for optimizing your site according to mobile browser.
If you are considering to develop a plan for optimizing your site, then you must consider these factors:
Site Visitors
First of all, you should find out how many visitors are accessing your site from mobile phones. The best tool to determine is Google Analytics. In this tool, there is "audience mobile device" section where you can information about handhelds types, resolutions, operating systems etc. from where the users come to your site. Apart from this, you can also filter the mobile traffic of a particular page and keywords used by the visitors in the search engine to access your website in the advanced segment.
Moreover, the website owner can know the conversions generated by organic traffic.
Appearance of the Website
As a website owner, you should also check how your website looks on the mobile devices. By using Screenfly, you will able to view of your website on the gadgets at different resolutions. You can also check how the Googlebot will look your code by using Google Webmaster Tools "Fetch as Googlebot". In this regard, you have to select the Smartphone option after signing in the tool and thereafter, you should verify the code the bot gets from your website. Also, you can use user agent feature of Mozilla Firefox.
Mobile Browser
Once you find out how your website looks on various mobile phones, you can now determine the mobile web type for your website. It is always recommended to develop a responsive site which is very good for smartphones and tablets. You can also develop a parallel site with "m" sub domain. For developing this, the only requirement is to add some text or "rel=alternate" tag to redirect your users from desktop version to mobile version.
Ways to Manage Your Mobile Search Performance
Local and Mobile
Blended and Mobile
Mobile Campaign Management
Dashboards and Reporting
Measure Local/Mobile Landing Pages
Competitive Analysis
We, at UHRS, offer an extensive range of services including Mobile SEO Services, SEO submission services, Pay Per Click, Website designing, Web development and a lot more. Our SEO experts have great experience to handle all types of projects - small or large. We offer our services at very nominal prices. Our main aim is to provide best services to our clients.