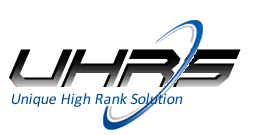 UHRS unique approach to the Off-page strategies mixed with some crucial on-page changes has helped our new website to get top ranked for important terms within a month. Thanks again for your hard work! - Mike.
"My firm engaged with UHRS for Search Engine Optimization (SEO) services and the results have been nothing-short of remarkable. Indeed, our rankings surpass nearly every non-advertising firm for our select demographics and keyword combinations."- Cleto.
"UHRS Team is consummate professionals that deliver time-and-again services of the highest caliber. I would strongly..."- Yigit.
"High Rank Solution has provided Lucy Hall with SEO & website services for the last 6 months. High Rank Team understanding of complicated projects is brilliant. He always delivers on-time without any glitches. We are very happy to have found him and UHRS"- Piet.
"UHRS Team has done SEO work for several sites for us. I highly recommend them."- Paolo.
I am working with UHRS and things are progressing very well, I am very pleased with their services.- Abel.
#1 Digital Marketing Agency - UHRS IT Services Pvt. Ltd.!
UHRS (Unique High Rank Solution) IT Services Pvt. Ltd., founded in the year 2014, is one of the most reputable IT services provider that is specialized in SEO, SMO, ORM, Local SEO, Mobile SEO, Video Optimization, Web Designing, Web Development, PPC Campaigning, Digital Marketing and Content Marketing in India.
Uniqueness is the key to the survival of the modern business and we take pride in being versatile. We welcome you to the digital tour with us so that you can flourish your business more. The initial step of online brand development is to drive potential leads to your mobile app or website. Getting a user-friendly experience is imperative for every accomplished business strategy, but driving perfect traffic is important to have a powerful conversion rate.
As a full-service digital marketing company in India, we offer a methodical approach to driving potential traffic. Through different coordinated marketing campaigns, we combine Pay per Click (PPC), Search Engine Optimization (SEO), Social Media Campaign, Email Marketing, and targeted display advertising. And this enables clients to be targeted globally, nationally, and locally to suit your brand's requirements. We take pride in the achievements of our marketing team and you can browse through our SEO case studies and Web design Portfolio to preview the quality outcome that we delivered to our clients.
A full-service Branding and Digital Marketing Company
Being a top-notch branding and digital marketing Company based in Mathura (The Birthplace of Lord Krishna) India, offering affordable and 360-degree online branding, digital marketing, and creative services to the clientele across the globe since the beginning. We serve brands across industries and take challenges to provide lots of design and branding services incorporating B2B solutions, web UI/UX design, digital ads, brand identity, and web development with comprehensive online marketing solutions.
UHRS (Unique High Rank Solution) works to build your brand's online presence, sustaining the client trust with assured satisfaction.