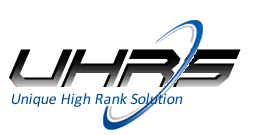 Google Panda Recovery

Google has announced its Google algorithm (code name) update with an target of minimizing search engine rankings of internet sites which somehow infringe its webmaster guidelines by utilizing black-hat SEO techniques namely:-
Cloaking
Keyword Stuffing
Consider creation of duplicate content
UHRS Services, the leading SEO Company directs its affairs as per the Google updates. We provide businesses with authentic Search Engine Optimization (SEO) solutions, regulated by Google current guidelines. We extend our services according to Panda/Penguin recovery plans. Our company offers Panda/Penguin recovery plans to businesses. You will be provided with personalized unnatural link removal solutions.
Why Choose Us:
Our experts will make certain that they are appropriately optimizing incoming link
Go over each and every profile of incoming connections
Estimate or determine the overall impact of the berths
Put every possible exertion to take out such links
Google Panda/Penguin guide lines:
No use of duplicate content
Follow Design, technical and quality rules
Role of White hat techniques
No cloaking
No high keyword stuffing
Avoid hides text practices
Deep analyzation of the site
Our Plans Details:
Our wizards will make sure that bad connections are entirely removed or killed.
Full analysis or optimization of every backlink profile.
Making detailed report and auditing each profile.
Removal of Black Hat methods, bad spam techniques, and other awful practices that affect website.
Provide detailed report to link profile when professionals are unable to contact website owners.
To avoid anchor text issues, our experts audit the site whether it is over optimized.
For successfully removed links, you will be handed over with complete detailed account.
Save remove and delete bad links that are already wiped out from the web site.
After 80% removal of bad links our professionals file for reconsideration in the Google Webmaster Tools.
Our customized Panda/Penguin recovery plan offers flexibility to commercial enterprise and familiarity from the control of Manual Spam Action associated with limited time period.