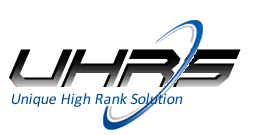 Get More Business with the help of Our Local SEO Services

Local SEO experts optimize your website and create your business profile for top search engines. They facilitate by listings your business to local online business directories. Google places give all essential information to online users for contacting them. Profiling of online business include sharing contact number, location address of business, eye-catching description of the services of clients.
We also roll your business on Facebook Business Pages, Google places, Yahoo, and Bing Local Directory.
Key factors for Local Search Optimization
Local domains are preferred like .com.au, .co.uk
Research for your keyword should be done according to the niche of your business as per the website content of your business.
Avoid adding duplicate content lest of multiple languages. There are numerous websites with multiple languages such as www.abc.com, www.abc.com/es, www.abc.com/ae. With same content in all the websites.
Local directory submission helps to bring your website up and about in top local search engines such as google.co.uk, google.com.au. Local business listings have turn out to be an important feature of local SEO.
Our stress of local SEO should be paying attention to both on-page and off-page efforts. Without proper local SEO efforts, you will be missing major chunk of prospective visitors to your website.
The content of our website should have geographic qualifiers like the name of your state, city, street and other details related to the business. You will have to get hold of help from a professional local SEO service provider who will be able to go beyond just throwing in the city name and the street name in the content. When you optimize your website for local searches, you will be able to attract more traffic to our website. The traffic that comes to your website here will be highly targeted traffic.
If you want to tap the potential of the local customers then your website should enjoy good ranking for local searches. Google and the other search engines will not feature your website automatically for the local searches. The search engines require satisfactory signs to consider your website for local SEO activities.